Game Habitats
Javan Rhinoceros
The first habitat features Javan rhinoceroses pitted against rags poachers. 
Rothschild Giraffe
A family of Rothschild giraffes fleeing helicopter poachers.
Elephant
Elephants battle armies of shotgun poachers. 
Pygmy Hippopotamus
Jump stilts and mole poachers attack a group of baby animals.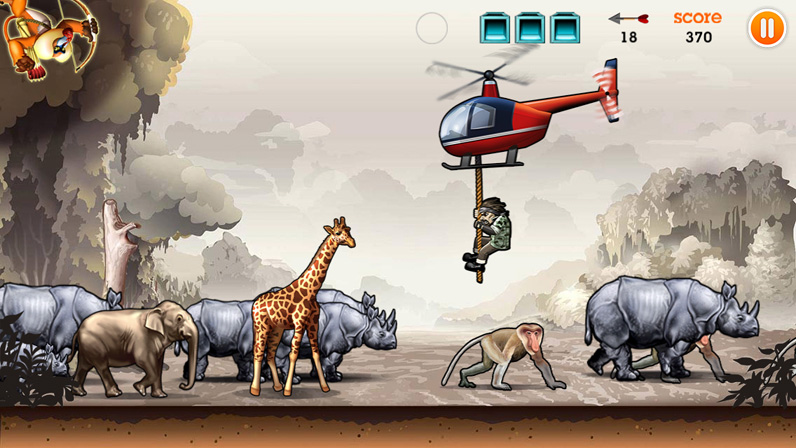 Proboscis Monkey
A proboscis monkey, joined by a safari of animals, on the run from a helicopter poacher.
Polar Bear
A mole poacher attempts to separate polar bear cubs from their mother. 
Tiger
Tigers joined by elephants, hippos and gorillas on the run.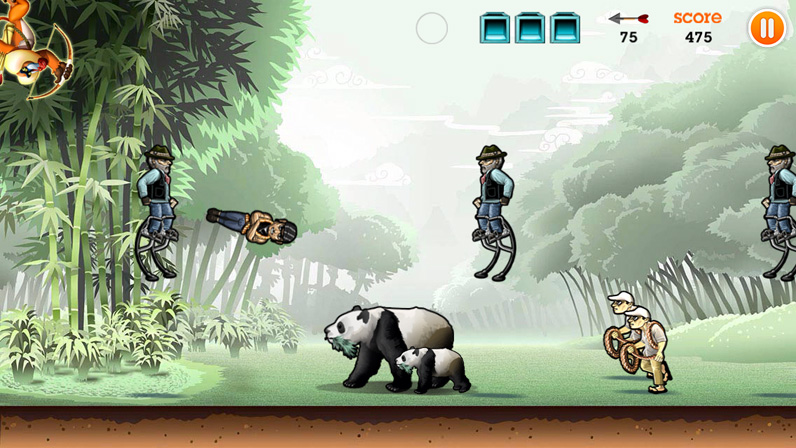 Giant Panda
Giant pandas ambushed by jump stilts, canon and rags poachers.
Power-Ups